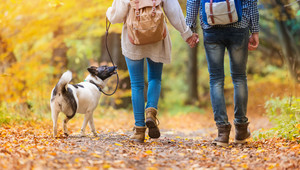 House rules for dogs
Dogs are welcome to stay at our hotel and in some of our standard rooms.

There are some house rules that should be observed, in order to reduce possible inconvenience for our other guests to a minimum.
Dogs are allowed in our standard rooms, in limited number of rooms. These rooms will be selected by our front-office employees;
Dogs are allowed in our restaurant and bar/brasserie, if leashed;
Pets are not allowed on our hotel beds and chairs;
It is not permitted to leave your dog unattended in the hotel room when you yourself are not at the hotel. Should you go to the restaurant, the bar/brasserie or to any of the function rooms, you should notify our reception staff members. In this way they can contact you, in case of noise exposure;
Dog owners will be held liable and accountable for interior damages incurred;
We reserve the right to charge extra cleaning costs, should the room be extra dirty;
In case of continuing noise exposure, e.g. barking, we reserve the right to remove the dog from the hotel. Removal as a result of nuisance or pollution does not make the dog owner entitled to restitution;
Dogs should be clean and dry before entering the hotel.