Facilities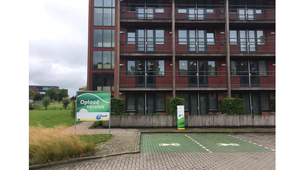 Charge your electric car
With our charging point, your electric car can be charged within half an hour. All done while you enjoy our breakfast, lunch or dinner.
Fast chargers for electric cars and bicycles
Around our hotel you will find fast charging points for electric cars and electric bicycles. These allow you to charge them within half an hour. With fast chargers placed throughout the Netherlands' Van der Valk Hotels, we are trying to encourage electric driving. This is convenient for you and electric driving matches our Corporate Social Responsibility (CSR) policy. We are Green Key certified and do our best to use energy as efficiently as possible.